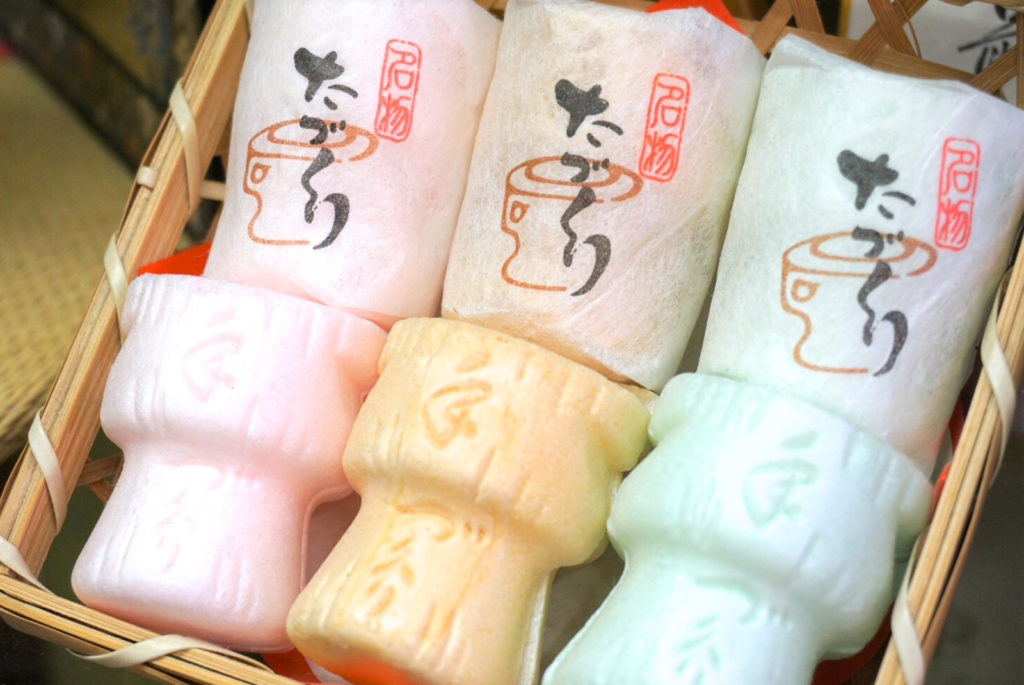 Stuffed wafer cookies with a historical link to Chōfu's textile production
Tazukuri Monaka Wafers, the flagship product of a shop established in 1952. The inventor hoped that they would become a famous specialty of Chōfu.
"Tazukuri" refers to hand-weaving, which is what connects these traditional Japanese sweets to Chōfu's history. The city's name is also tied up with this history. As part of the Nara-era Zu Yong Diao tax system, tax was paid ("chō") in the form of cloth ("fu") bleached in the waters of the Tama River.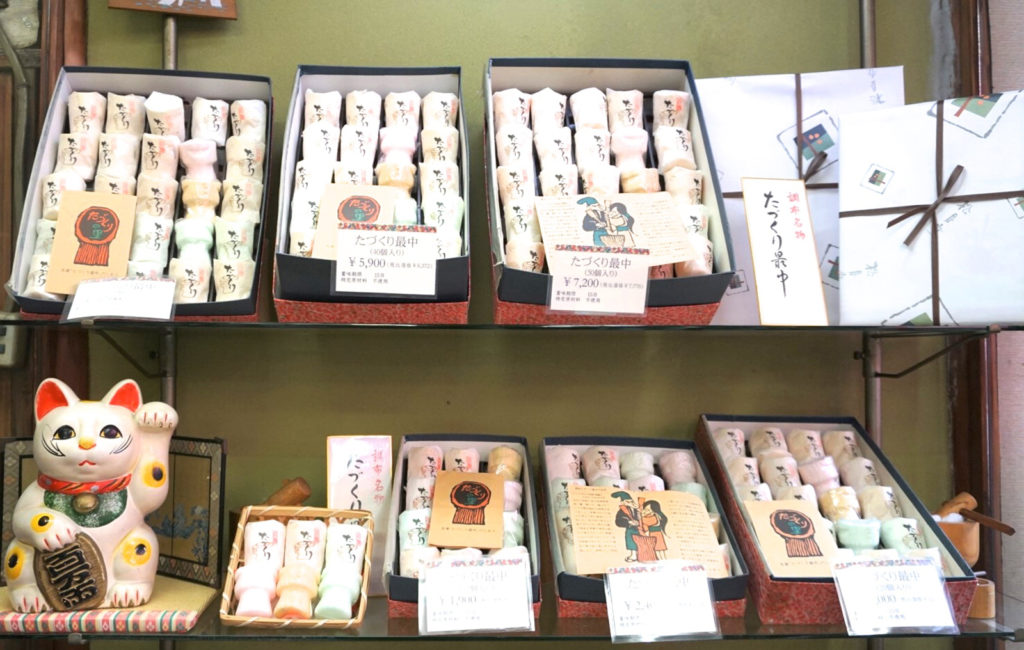 These wafers are shaped like the mortars used in textile production. The batter is made with glutinous rice flour for a crunchy texture, and the bean paste filling is moderately sweet, made with large-grain adzuki beans grown in Hokkaidō.
Syougetsudou also has other sweets with names derived from the city's textile production, such as Chōfu and Kusunoki no Machi ("city of camphor trees"). They can arrange assortment boxes based on your budget.
In addition to the main shop, there's also a location in the Chofu PARCO (B1F).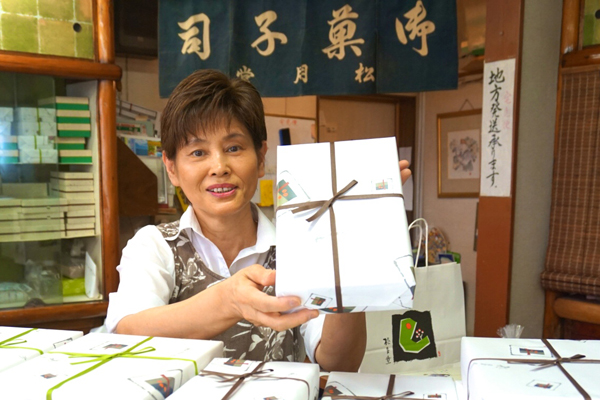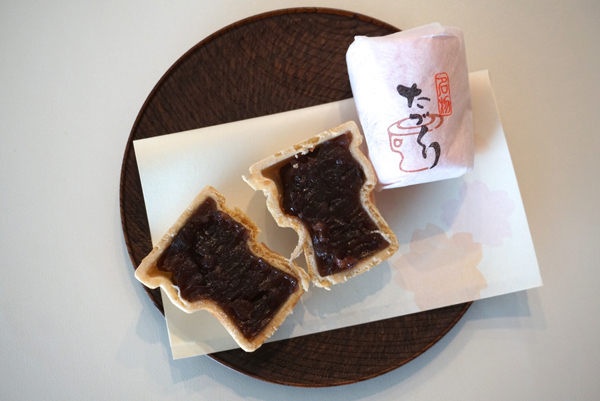 Tazukuri Monaka Wafers
Price

1Individual:¥140

Details

Adzuki bean paste, white bean paste, bean paste with yuzu citrus
※Prices and specifications are subject to change without notice.