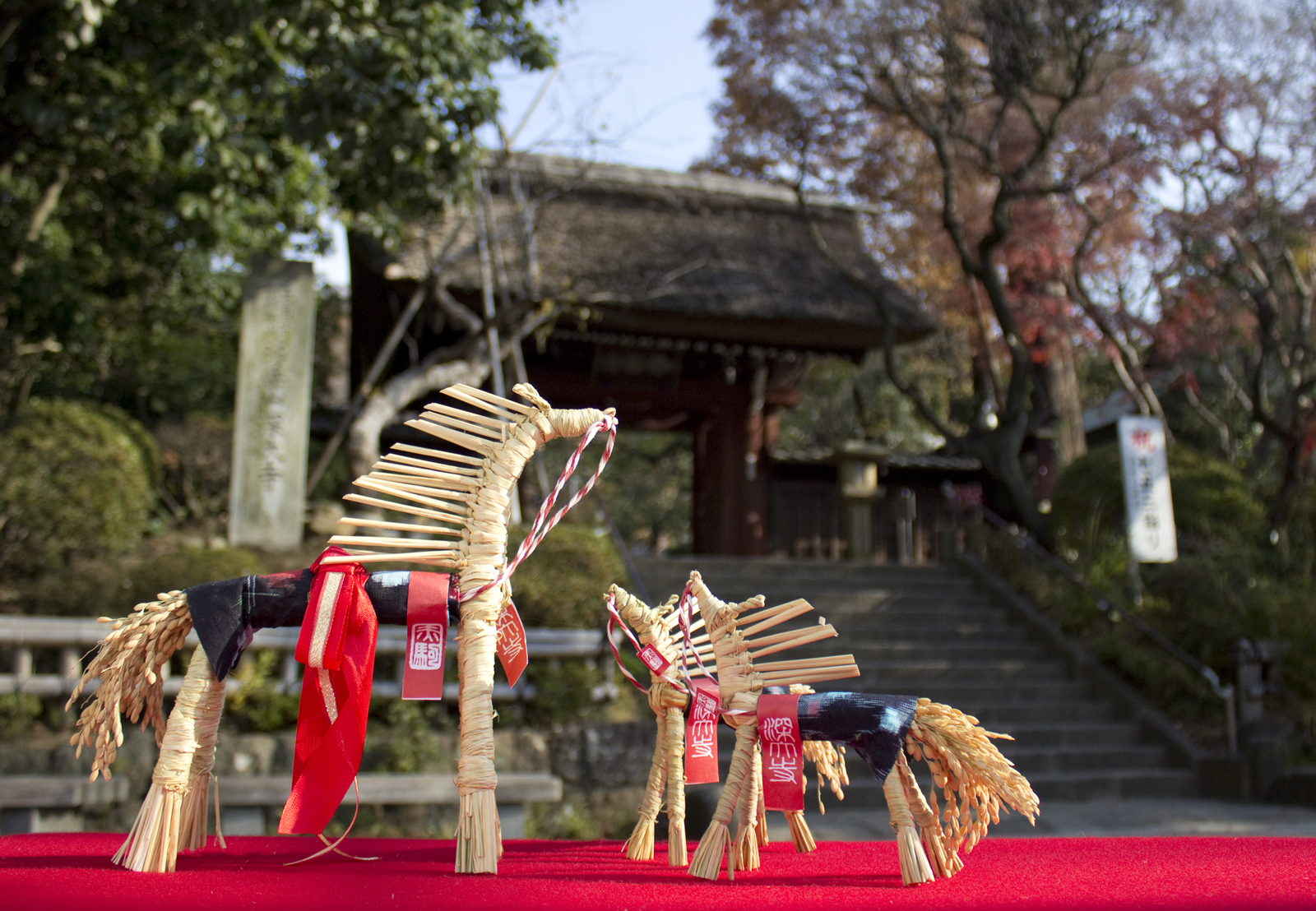 A folk handicraft from Jindaiji Temple, famous from a morning TV drama
Jindaiji Temple is located amidst a nostalgic Showa landscape of rolling rice fields. Akakoma, horse figures made of braided straw, originated here as a souvenir for the temple's pilgrims, produced by farmers for supplemental income
First, the straw is threshed and stretched, then it is sorted in a painstaking process. The next day, the component parts are assembled without no adhesive whatsoever. "With fewer and fewer makers, this craft began to die out for a while, but my mother learned it from the last surviving maker and revived it," says shop clerk Tomoko Ōsaki.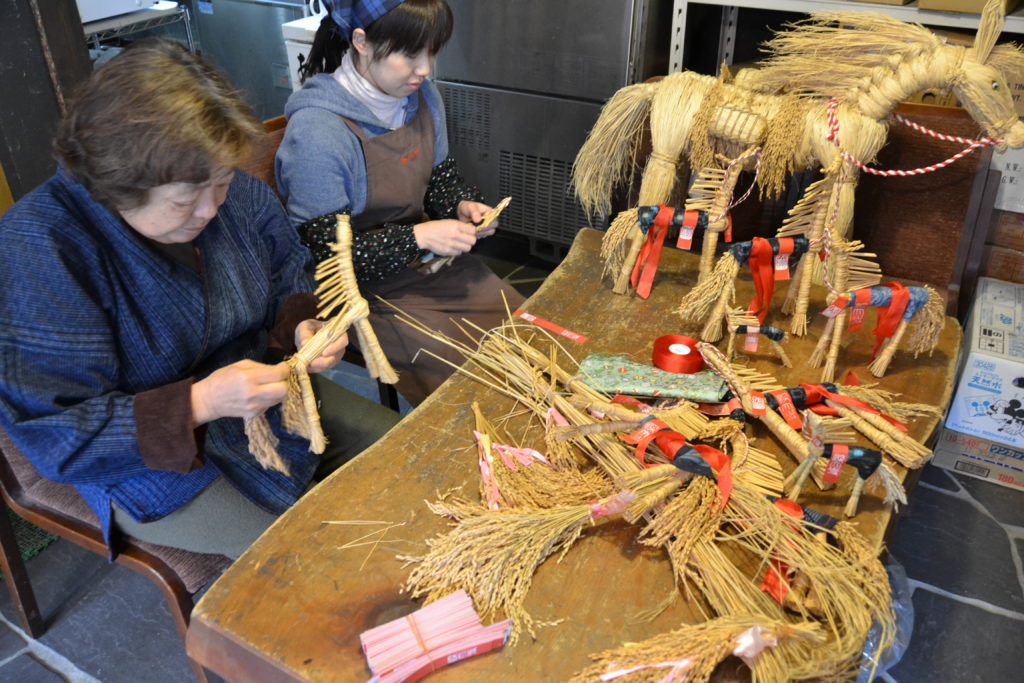 Akakoma appeared on The Wife of GeGeGe, a morning TV drama from NHK. They are protective charms, given to a family member or special person as a prayer that they make it through the day safely.
"Each one has a unique face. If one of them captures your fancy, I hope you'll bring it home," says Ōmae. Today, these folk handicrafts are only available at Ameya.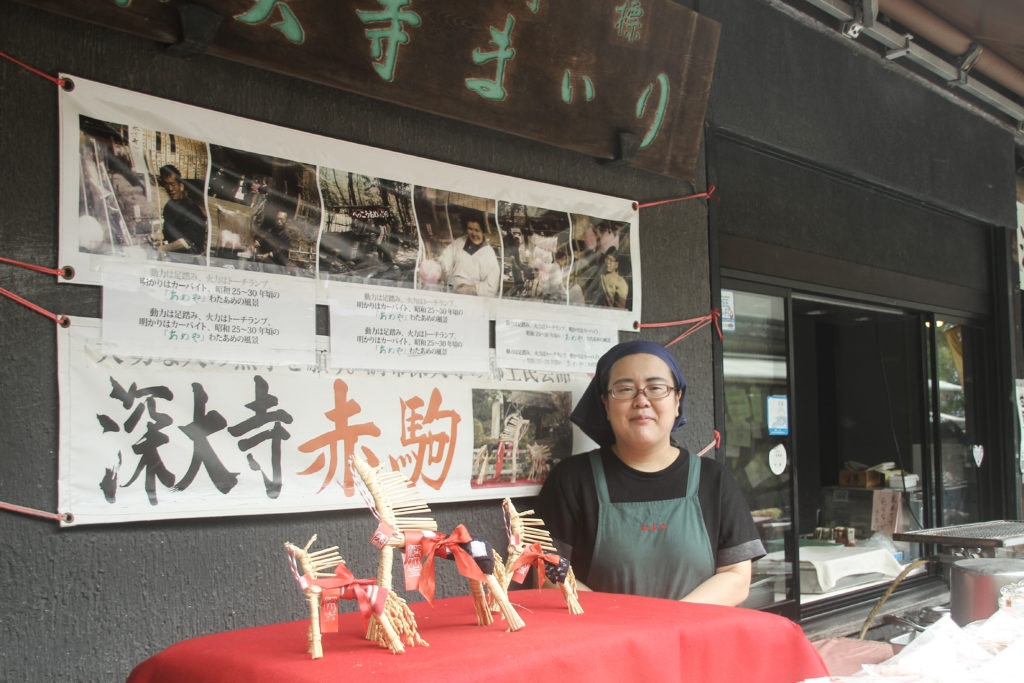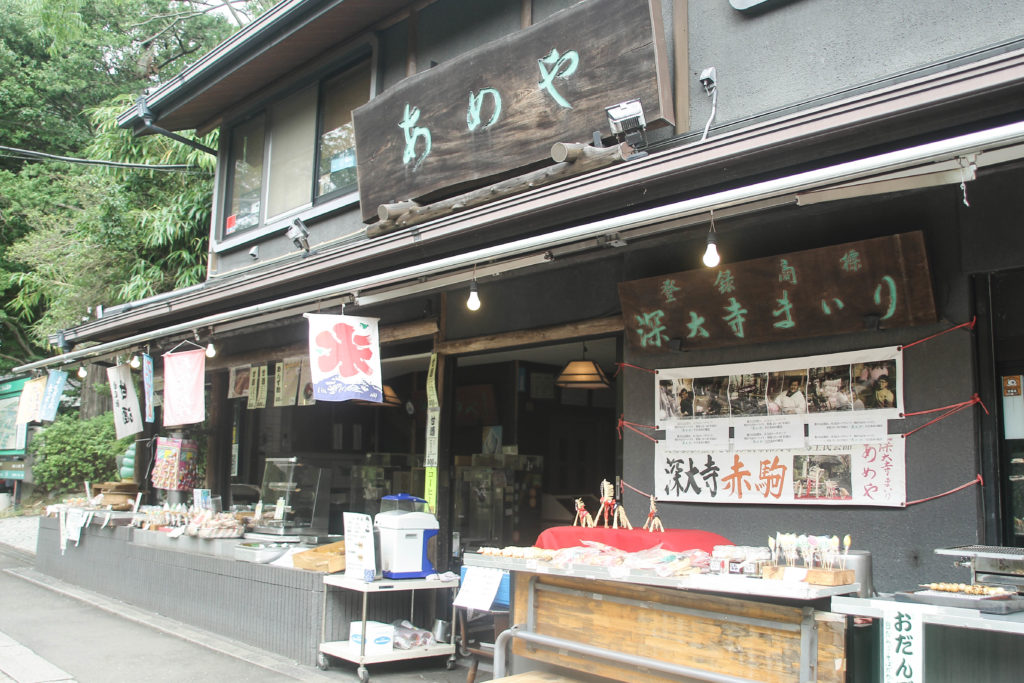 Akakoma Straw Horses
Price

(Medium)¥1500
(Large)¥2500

Details

Materials: Straw size (height × width): approx. 15 × 16 cm (medium), approx. 26 × 20 cm (large)
※Prices and specifications are subject to change without notice.