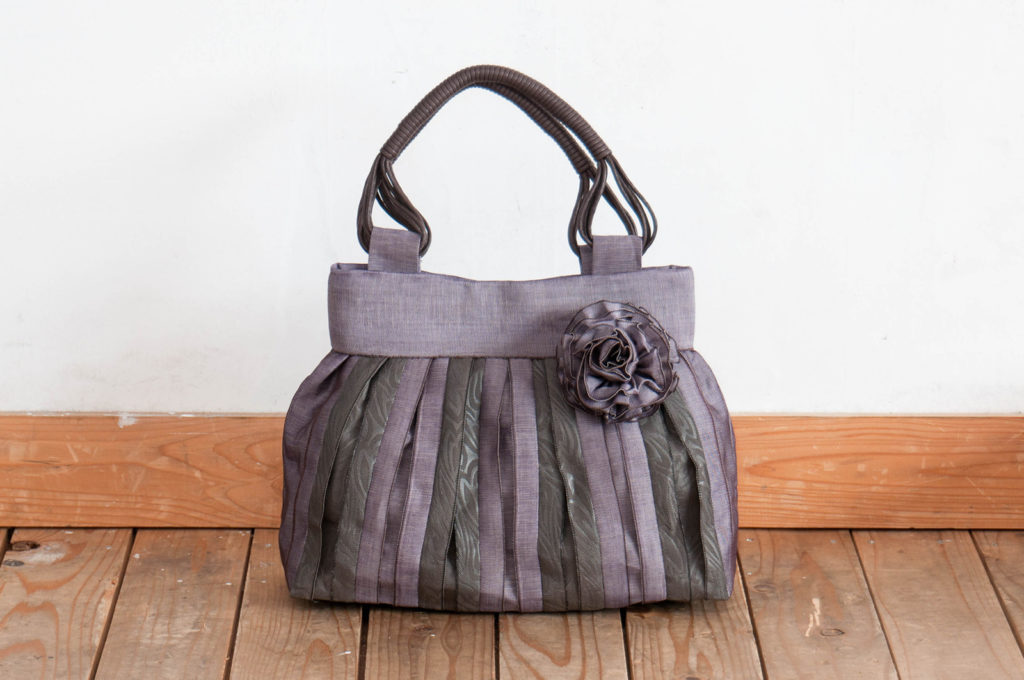 One-of-a-kind bags made with heri (tatami edging)
This shop produces and sells handmade original bags using brocade fabric from the heri (edging) of tatami mats.
They accept semi-custom orders, so you can choose your favorite colors and patterns from about 300 types of brocade edging and adjust the length of the handles, making for a one-of-a-kind bag unlike any other in the world.
"We especially recommend our bags for those who seek true originality, and for older people who have trouble going out to browse." (Takako Kobayashi, owner)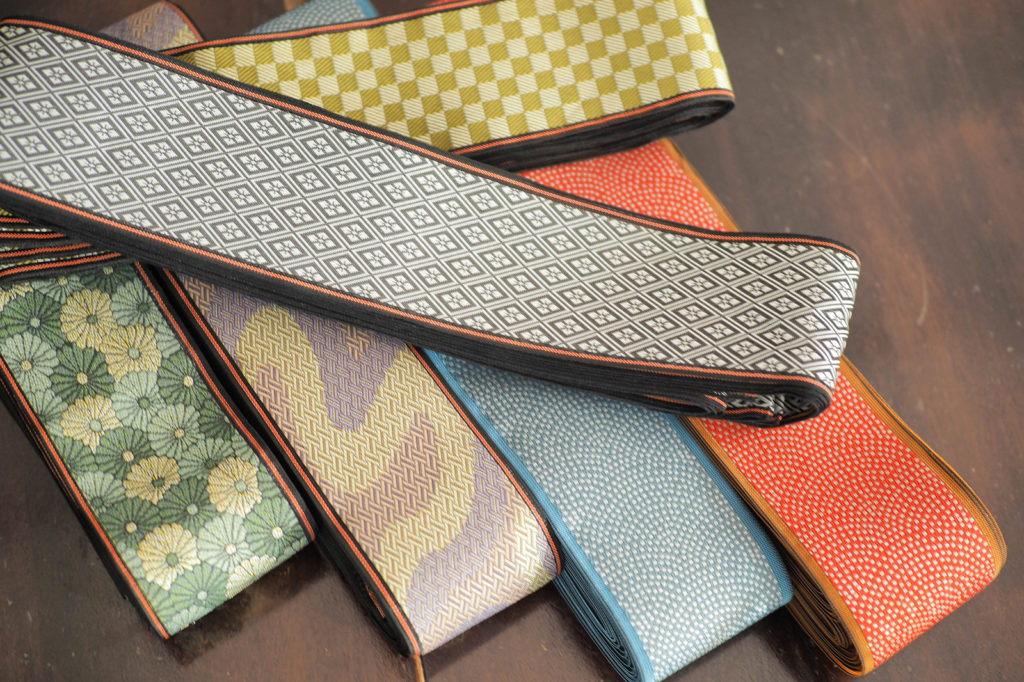 Heri edging is characteristically sturdy yet lightweight. Bags from the Airy Shoulder series, which weigh about 260 grams, are so light they feel like you're carrying nothing at all.
Their patterns easily coordinate with both Japanese and Western clothes, and some are especially appealing to overseas customers.
The name "MIEN" has a double meaning. Because the character for "en" can refer either to tatami edging fabric or to fateful connections, it not only means Heri Bags from Jindaiji but also represents hope for visitors to find deep love connections.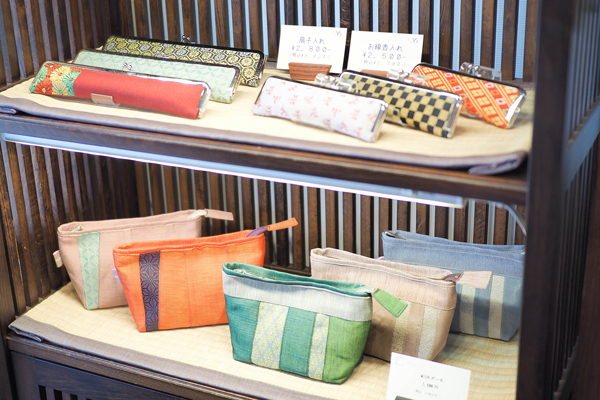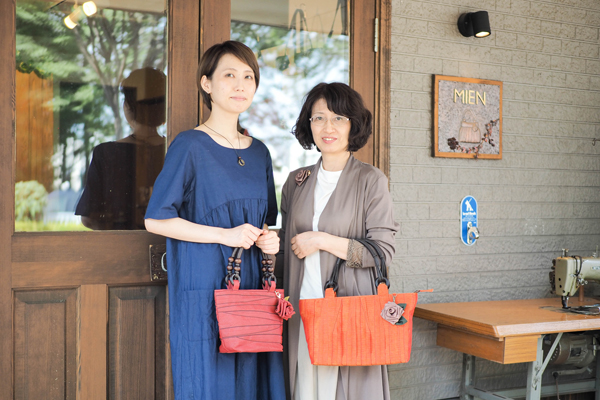 Heri Bags
Price

Pouches: ¥3,080
Bags: About ¥6,050 – ¥22,000
(Separate fees apply for customized products.)
*Prices are subject to change.

Details

Offering a wide-ranging lineup of handbags, clutches, tote bags, backpacks, corsages, pouches, and more.
※Prices and specifications are subject to change without notice.