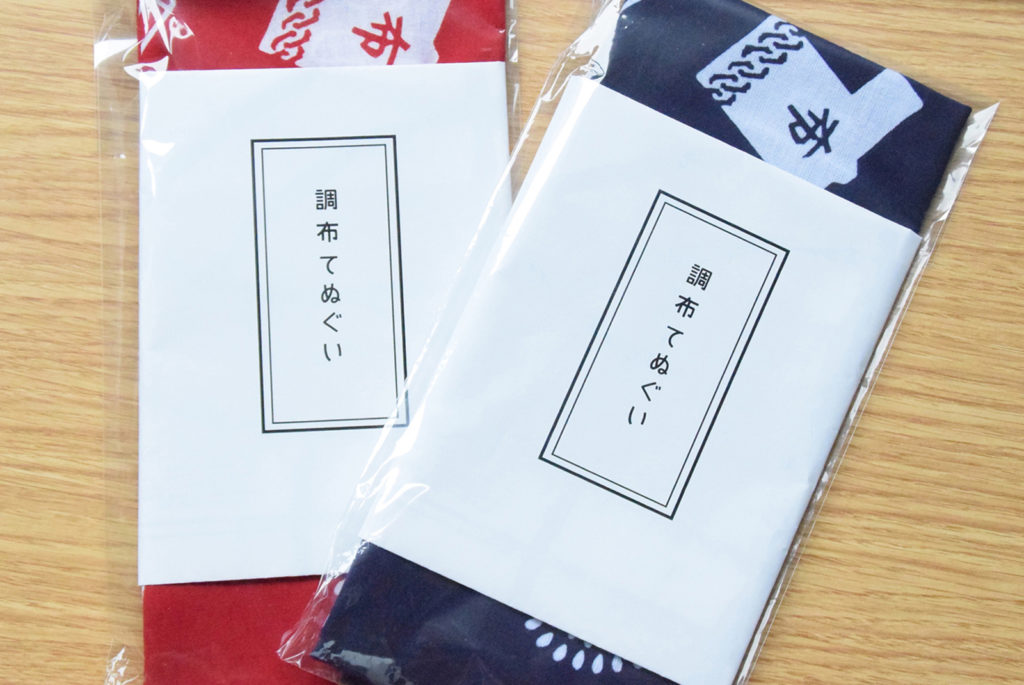 Dyed hand towels depicting famous things from Chōfu
Chōfu Hand Towels are dyed with a pattern featuring illustrations of famous sightseeing spots and souvenirs of Chōfu, a city that got its name from textile-making (with "fu" meaning cloth). They are decorated with items that represent Chōfu's culture and history, such as the chanchanko (sleeveless kimono jacket) from GeGeGe no Kitarō, Jindaiji Temple, soba noodles, daruma figures, a Shinsengumi haori (formal coat), and more.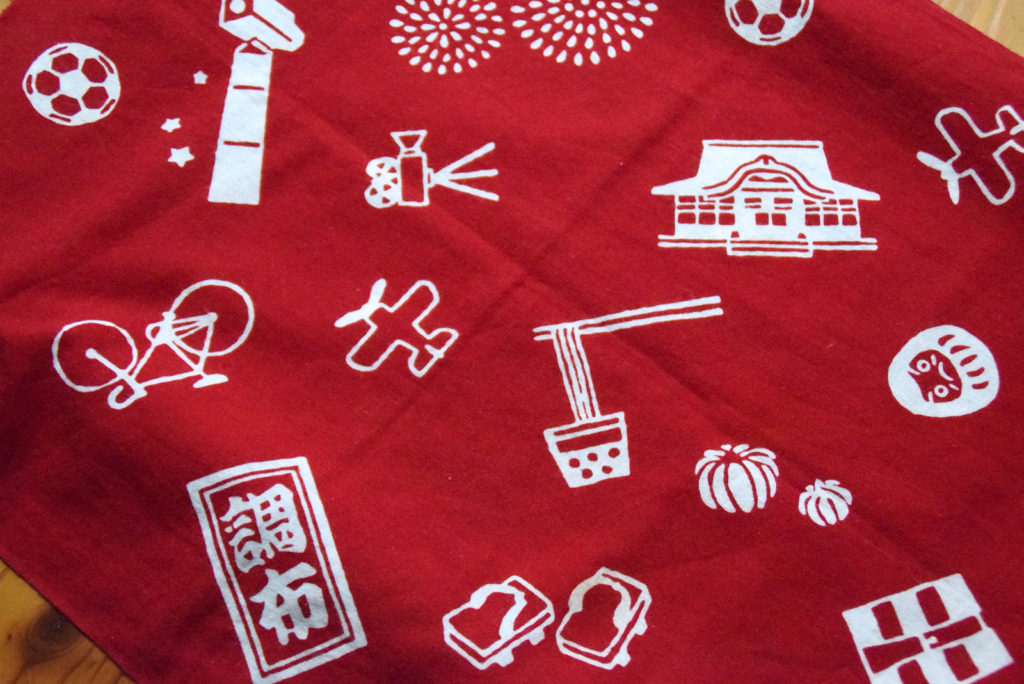 The packaging includes a paper band printed with short stories set in Chōfu or a simple map of famous spots around the city. It can also be used as a book cover.
"These hand towels have long been used by Japanese people. Their appeal is not only their high absorbency, but also how they show their character more and more the longer you use them. If you give one to someone who doesn't know Chōfu, it makes a great conversation starter. I hope you'll try it out," says Kazumi Tanaka, staff at Kazuki.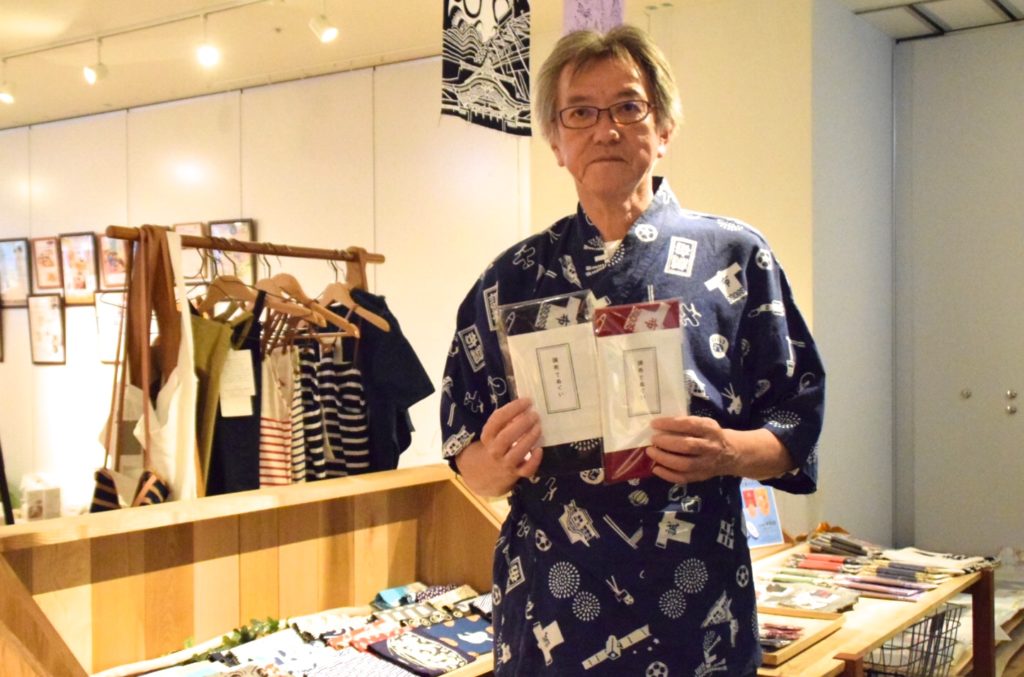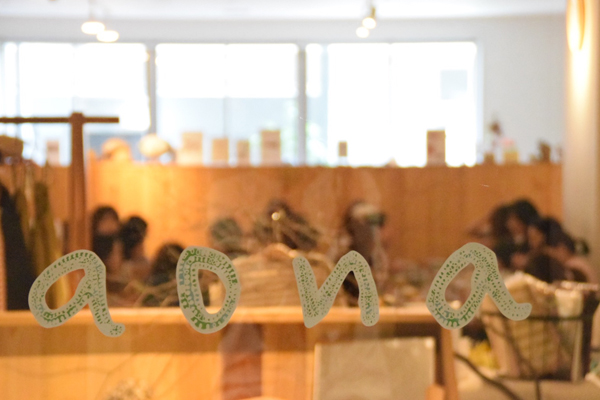 Chōfu Hand Towels
aona shop
Price

¥1,650

Details

100% cotton. Comes in 6 colors: Deep red, red, scarlet, navy, green and light turquoise.

PhoneInquiries

042-482-2775 Tokyo Tenugui Hompo Kazuki
※Prices and specifications are subject to change without notice.