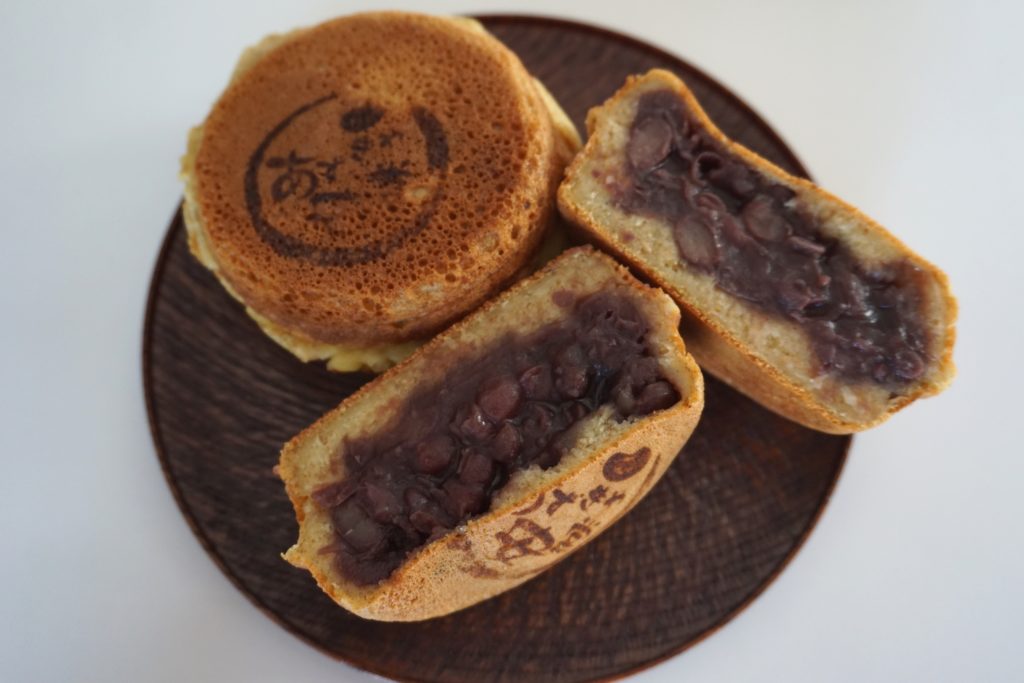 Lightly sweetened stuffed cakes, beloved by local people
Imagawa-yaki are stuffed cakes made with soft and fluffy batter and adzuki bean filling.
They are the flagship product of Azukiya Andō, located on Tenjindōri Shopping Street near Chōfu Station.
The filling is made with Hokkaidō-grown adzuki beans, which are simmered with sugar, water, and salt to bring out their natural deliciousness.
The batter is made with sieved wheat flour like Western sweets, for a fluffy, pancake-like texture.
Imagawa-yaki from Azukiya Andō are known to keep their flavor and not go stale once cooled, which makes them perfect souvenirs.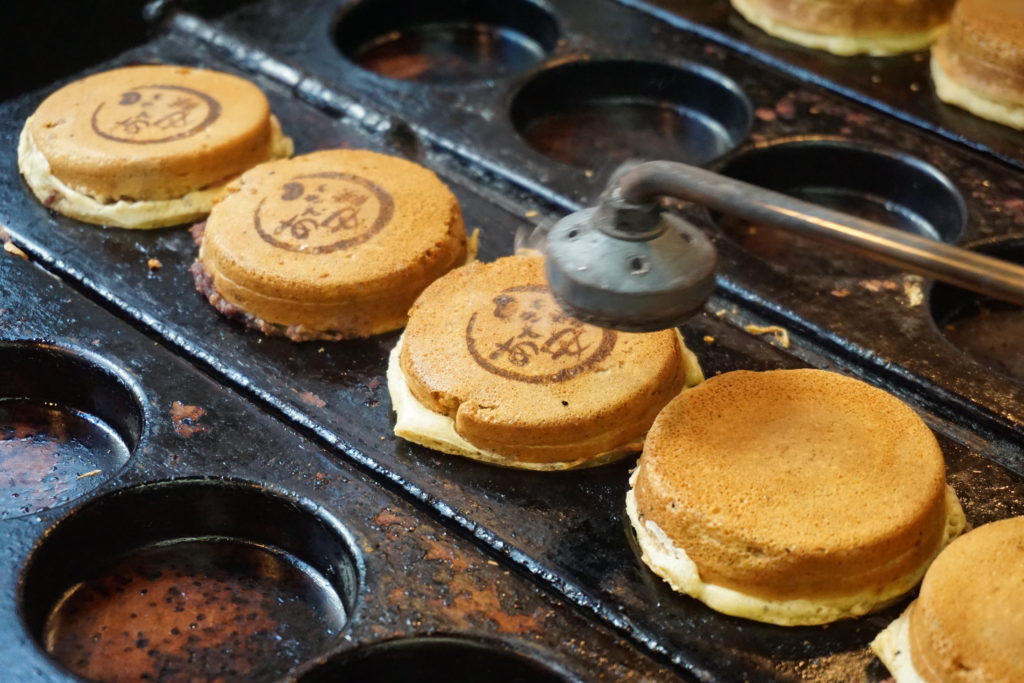 Made in a specially shaped copper griddle with great heat conduction.
Imagawa-yaki are typically filled with adzuki bean paste, but these come in a variety of flavors including cream and white bean paste. The addictive combination of cream cheese and adzuki bean strikes a perfect balance between their famed adzuki and the tanginess of cream cheese.
Also look out for limited-time seasonal flavors, like French chocolate for Valentine's Day and pumpkin for Halloween.
Add the shop on LINE to receive useful information every week.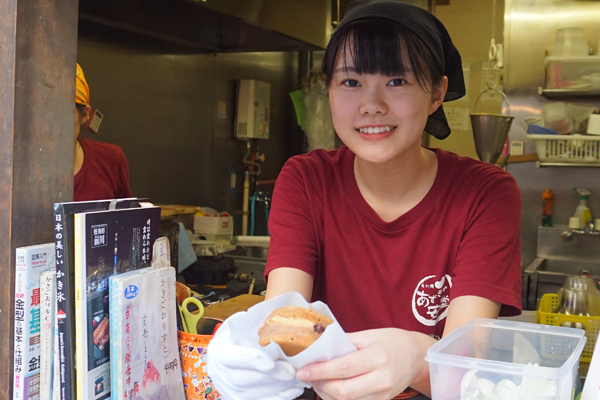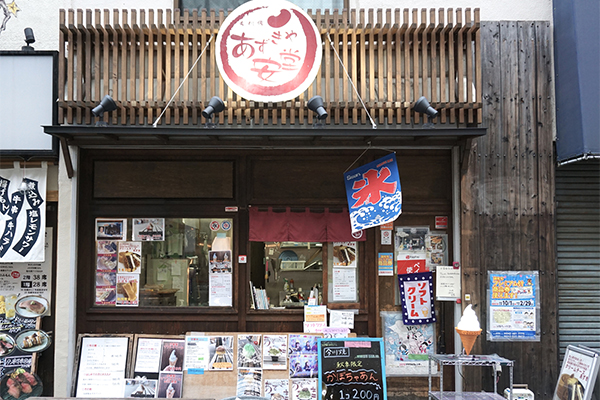 Imagawa-yaki
Price

Adzuki bean paste, cream, white bean paste, green bean paste: ¥140
Cream cheese & adzuki bean: ¥160

Details

Adzuki bean paste, cream, cream cheese & adzuki bean, white bean, and green bean (White and green bean paste not available during summer.)
※Prices and specifications are subject to change without notice.