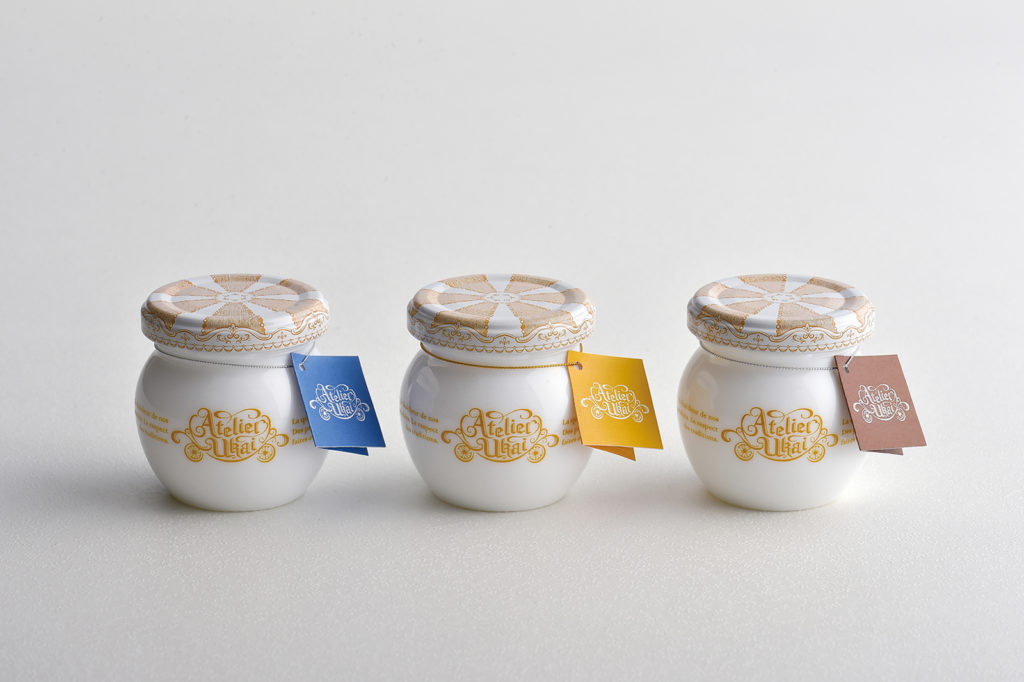 Chōfu is the source of a flavor loved across generations
These steam-baked puddings are carefully made one by one at a Trie Keio Chofu confectionery with an open kitchen. There are only two shops where you can find these exclusive sweets, and they are in Chōfu and Shinagawa.
Their most popular product, vanilla pudding, makes abundant use of rare, Madagascar-grown vanilla beans. With a strong aroma and a silky, velvety texture, it feels somehow both extravagant and nostalgic.
Their fromage (cheese) pudding is made with fresh Hokkaidō cheese. It has a rich, creamy flavor and dissolves gently and lightly on the tongue. The invigorating notes of lemon caramel highlight the flavor of the cheese.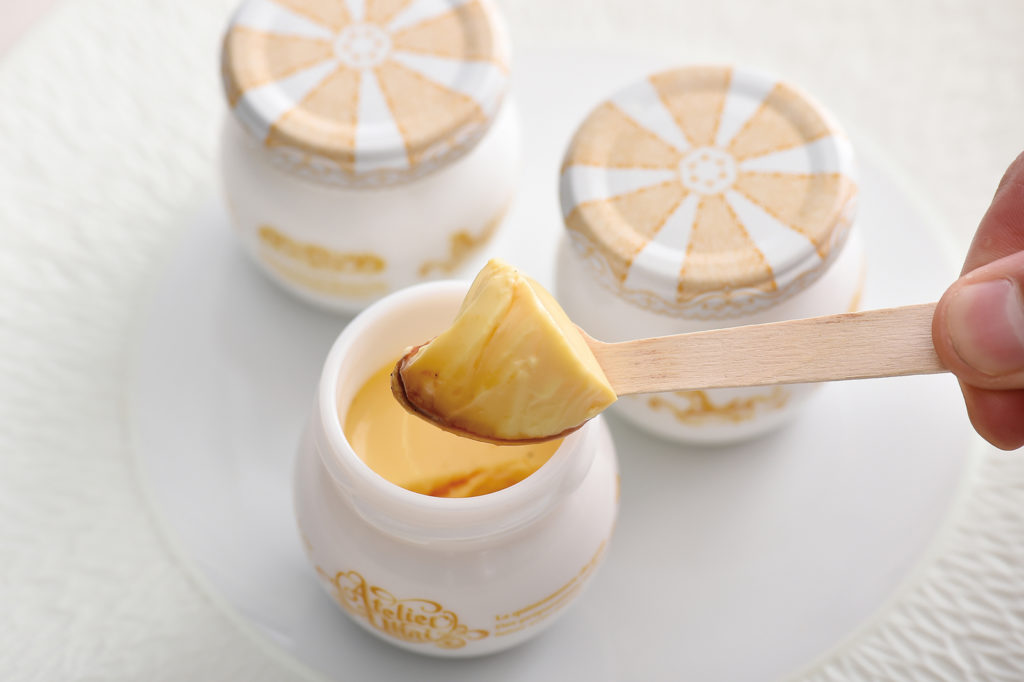 They also offer limited-edition flavors that change with the seasons, using chestnut, mango, and other seasonal ingredients.
The specially made glass jars are perfectly round and decorated with a merry-go-round. They're cute enough to be a keepsake even after the pudding is gone.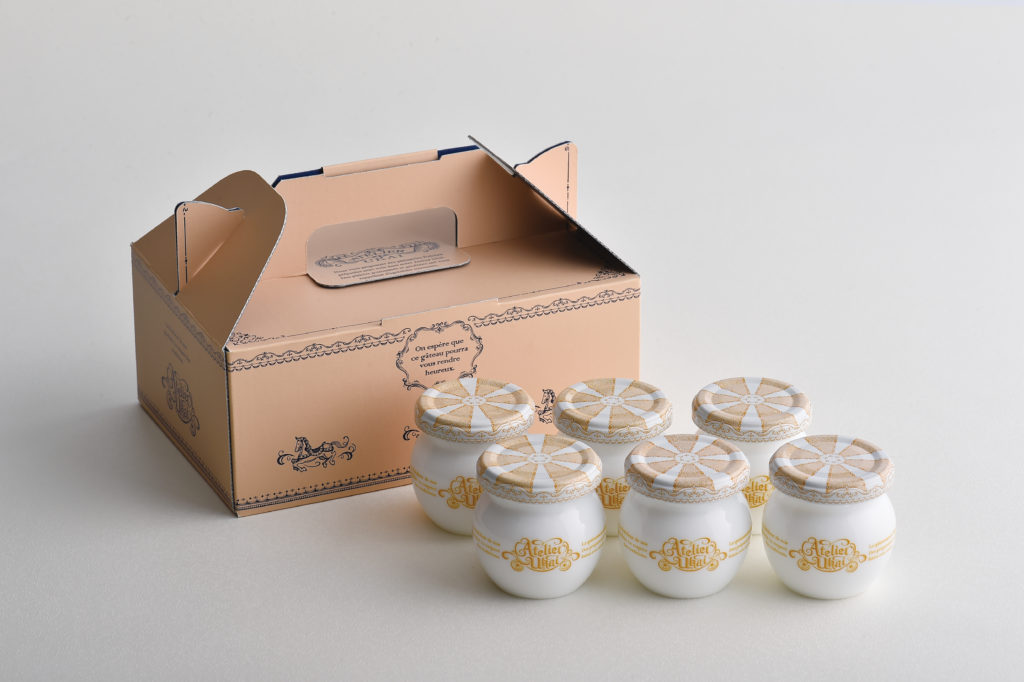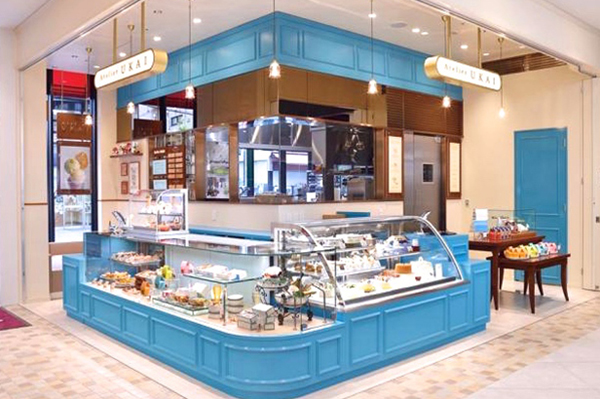 Chōfu/Shinagawa-Exclusive Puddings
Price

Vanilla pudding, fromage pudding: ¥480
Seasonal limited pudding: ¥530 (incl. tax)

Details

3 types: Vanilla pudding, fromage pudding, seasonal limited pudding
※Prices and specifications are subject to change without notice.