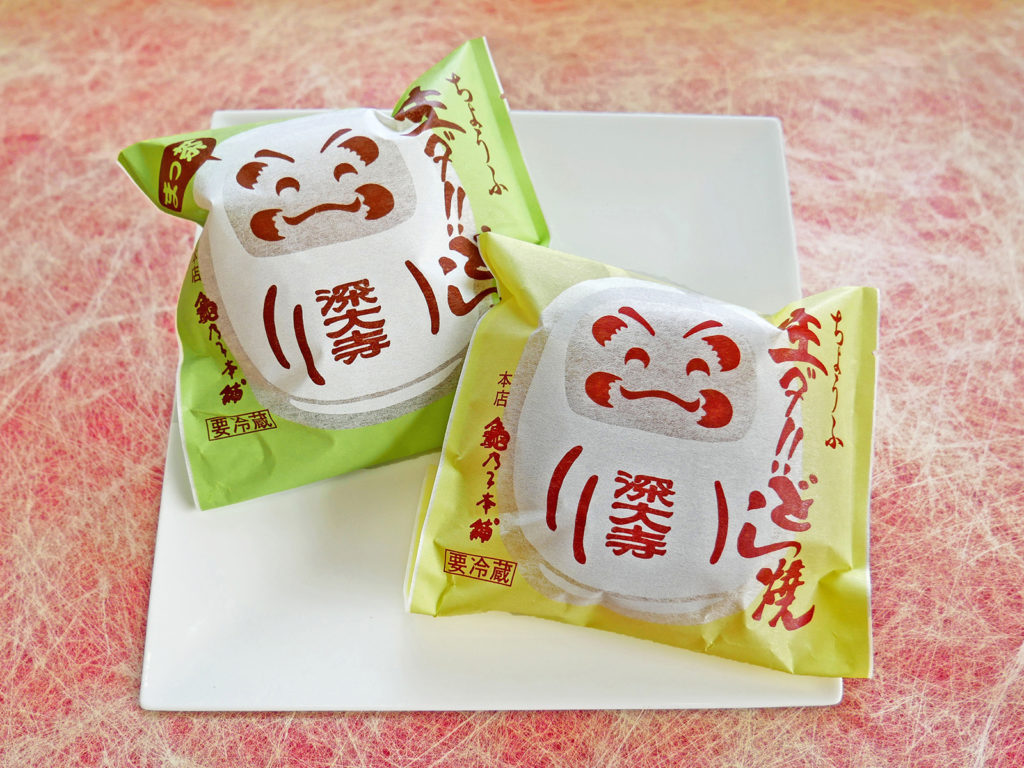 Light and fluffy pancake sandwiches, made with heavy cream
Featured on TV and in magazines, the popular Fresh Cream Dorayaki are made with made with Dainagon-adzuki(carefully selected large-grain adzuki beans from Hokkaido), sandwiched between pancakes made with a richly aromatic batter.
Over a period of three days, whole adzuki beans are soaked in syrop and thickened into a paste to make the filing. So the flavor of the beans can shine through, the filling isn't mixed with the cream but spread on separately.
Each pancake is individually hand-cooked and balanced perfectly with the bean paste and cream.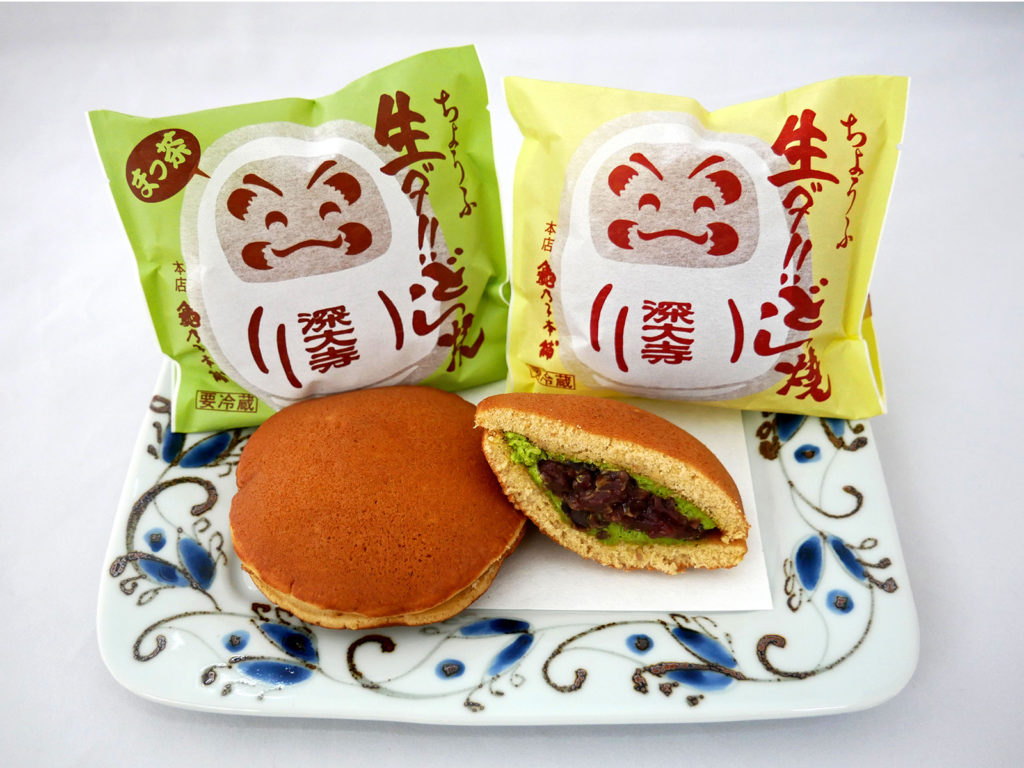 The package is decorated with daruma figures from Jindaiji Temple, making for a perfect Chōfu souvenir.
Available with 2 types of cream: white cream and green tea.
Their melt-in-your-mouth texture is sure to delight everyone from children to the elderly.
They can be stored in the fridge or the freezer, and are best served after returning to room temperature. The shop accepts online orders and offers regional shipping.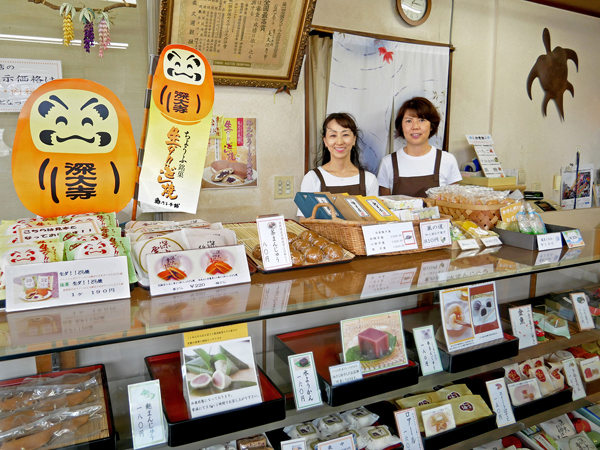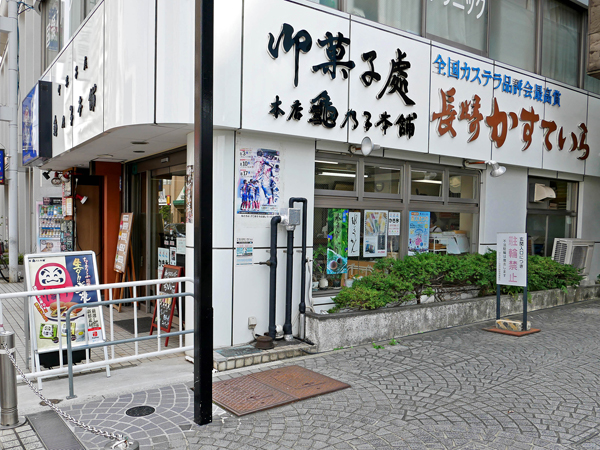 Fresh Cream Dorayaki
Price

¥205

Details

2 types of cream: white cream and green tea. Also available in assortment boxes.
※Prices and specifications are subject to change without notice.