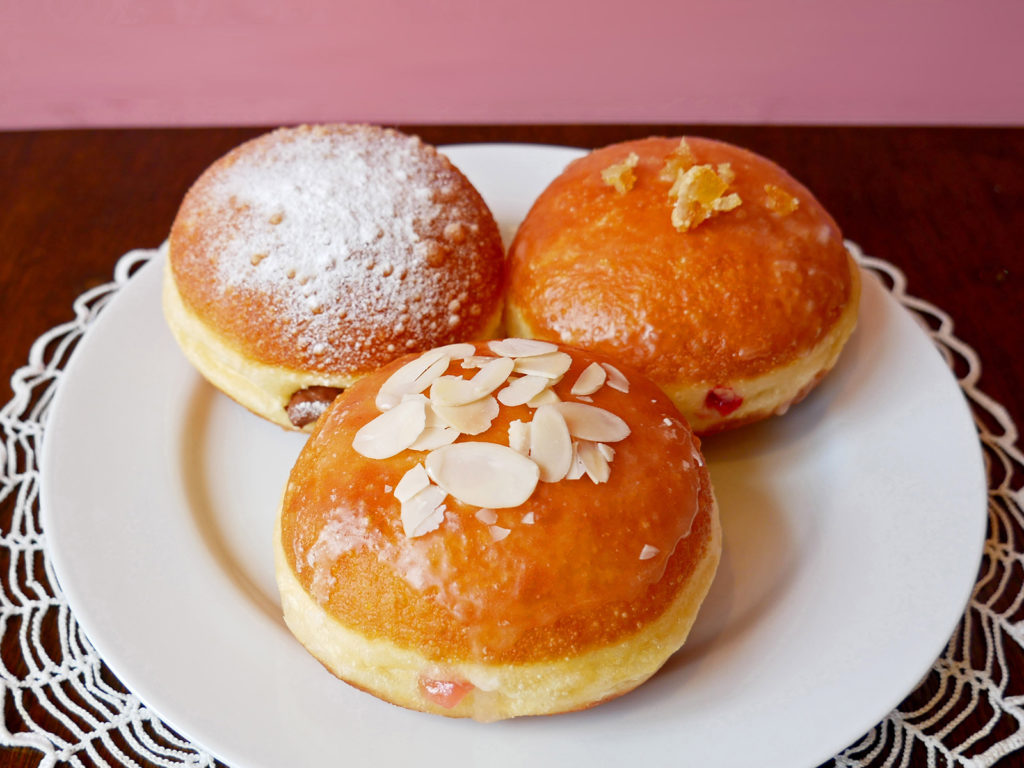 Fluffy Doughnuts from Poland
Pączki (pronounced pohnch-kee) are a type of doughnut from Poland. Made with plenty of eggs, milk, and butter, the fried dough is fluffy and light in texture and it goes perfectly with a gooey jam or cream filling.
The shop uses an original recipe developed by a walking research tour of specialty pączki shops in Poland.
From the dough to the filling, everything is made in house.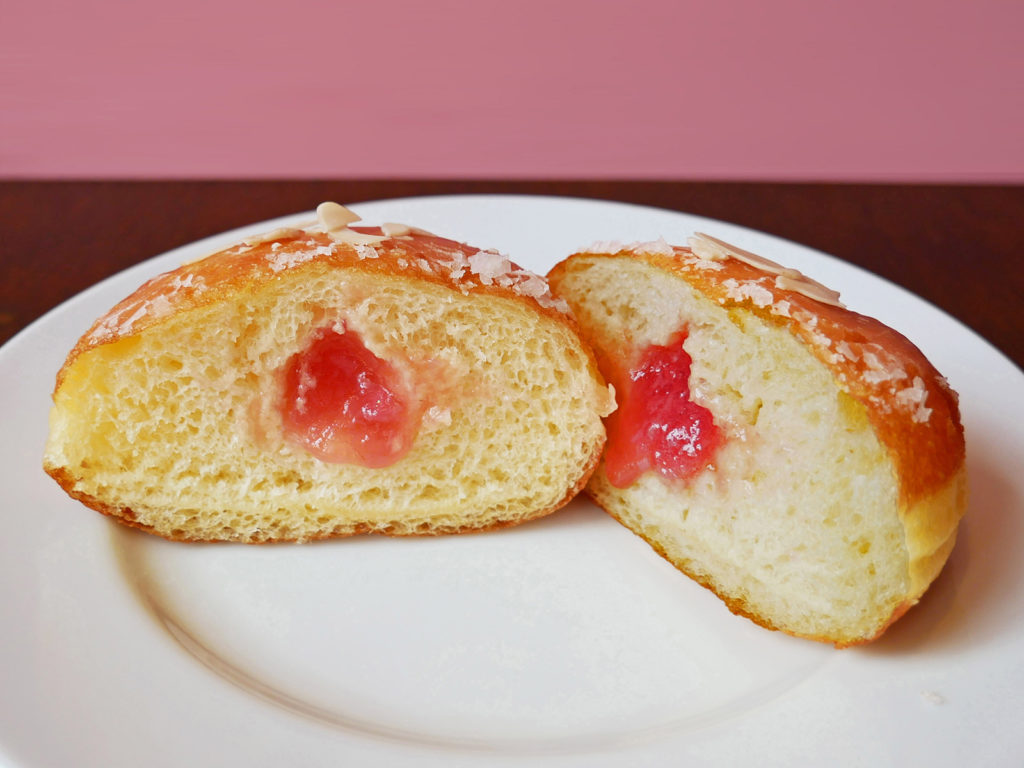 Owner Moeko Sakamoto first became interested in Poland because it was the homeland of her favorite composer, Chopin. In college, she decided to major in Polish. She discovered pączki while studying in Poland and was enchanted by them.
After some mobile and mail-order sales, she opened Pączki-Ya in 2018. Her shop has become popular, even attracting many Polish visitors.
Its flagship pączki are also available in the online shop.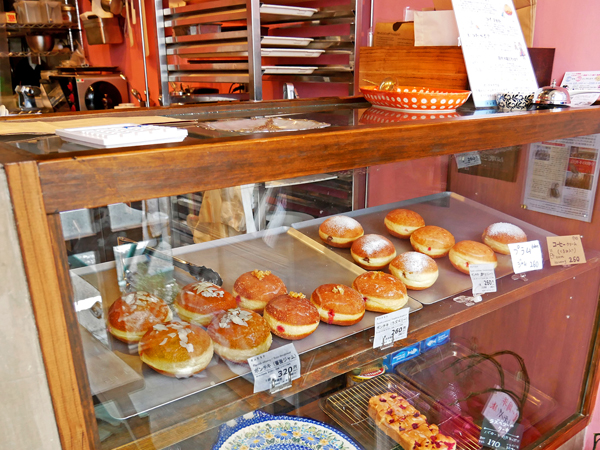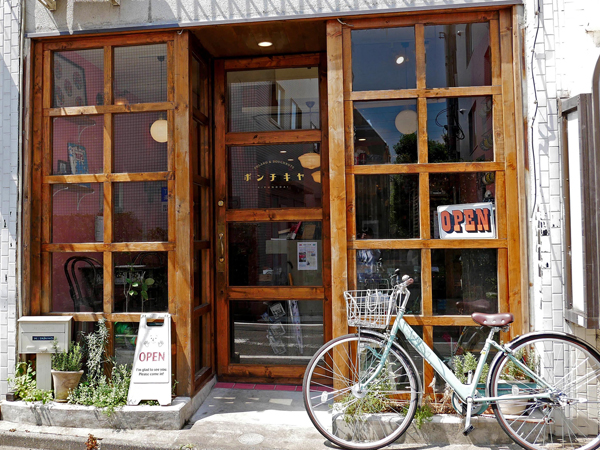 Pączki
Price

Rose jam pączki: ¥320
Raspberry pączki: ¥260
Rich chocolate pączki: ¥260

Details

Rose jam, raspberry, rich chocolate, and other flavors.
※Prices and specifications are subject to change without notice.