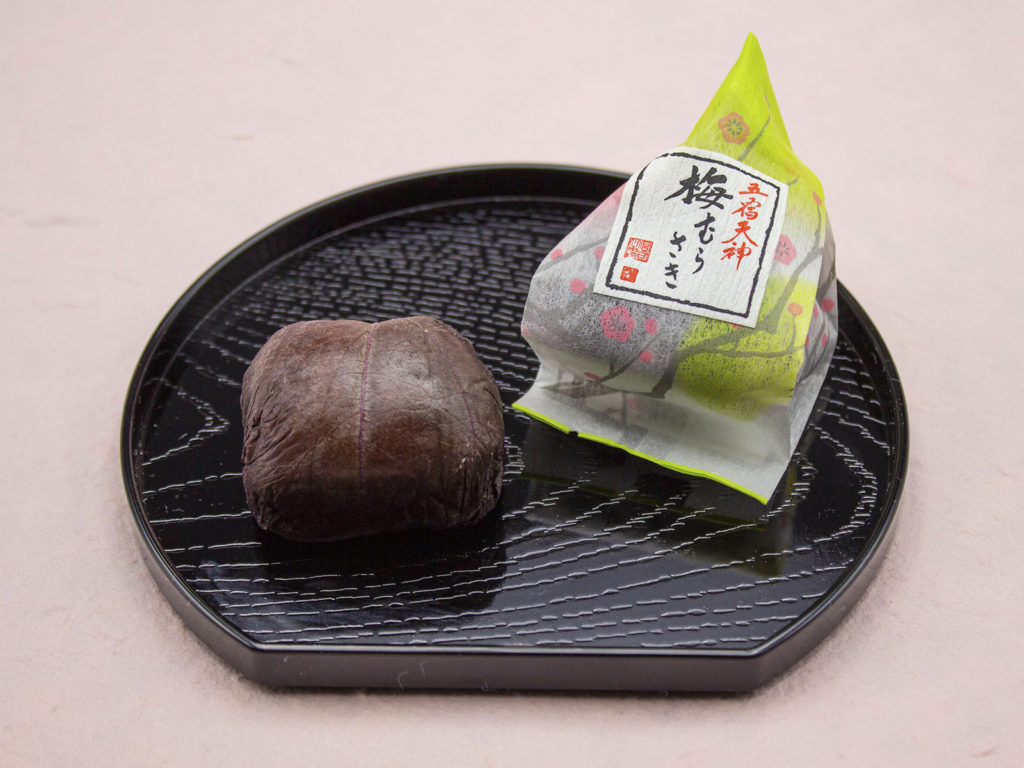 A renowned confectionery inspired by the plums of Fudaten Shrine
At the center of Goshuku Tenjin's sour plum murasaki is a whole, seeded, unripe plum, which is covered in gyūhi (a softer variety of mochi) and white bean paste, then wrapped in a perilla leaf.
A Japanese sweet distinctive for its elegant sweetness and fresh plum aroma.
Goshuku Tenjin refers to Fudaten Shrine, a site of worship at the main village shrine in Fudagoshuku, a post station town on the Kōshū Kaidō highway.
"This famous confection came from the previous Chief Priest, Nozawa. It is connected to the red and white plum trees that bloom on the shrine premises. It's our flagship product and it has been beloved for more than 30 years. It even has a record of success in the All-Japan Wagashi Competition, Technique Category." (Shigeo Miyano, owner)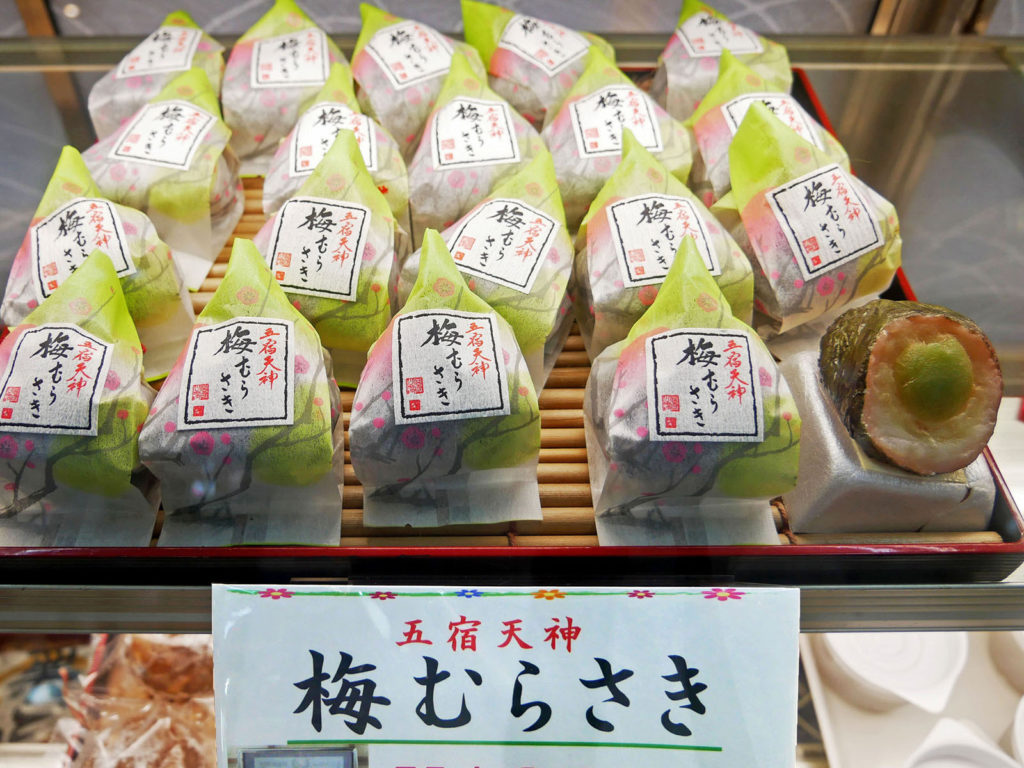 Located along the former Kōshū Kaidō highway, Chiyofu Seifūdō is a beloved institution dating back more than 90 years.
Miyano, the third-generation owner, is carrying on the techniques of yore in the production of original Japanese sweets.
Goshuku Tenjin's Ume Murasaki can be ordered online and regional shipping is available.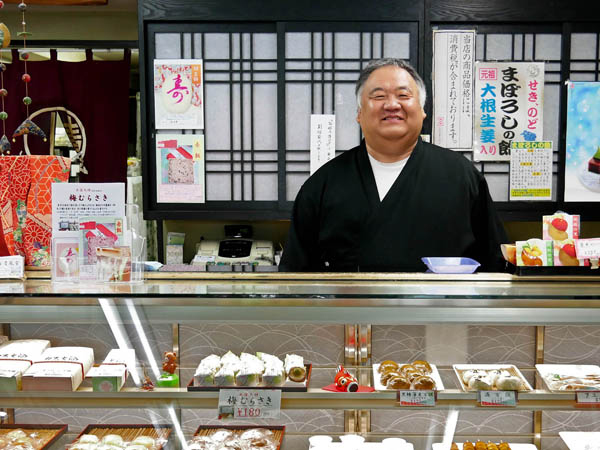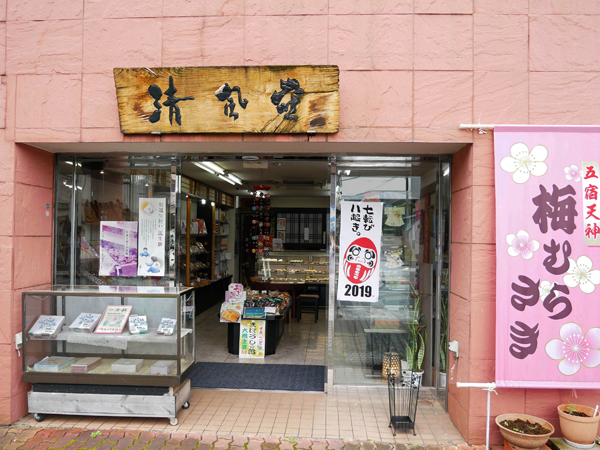 Ume Murasaki from Goshuku Tenjin
Price

¥184

Details

Also available in other quantities.
※Prices and specifications are subject to change without notice.