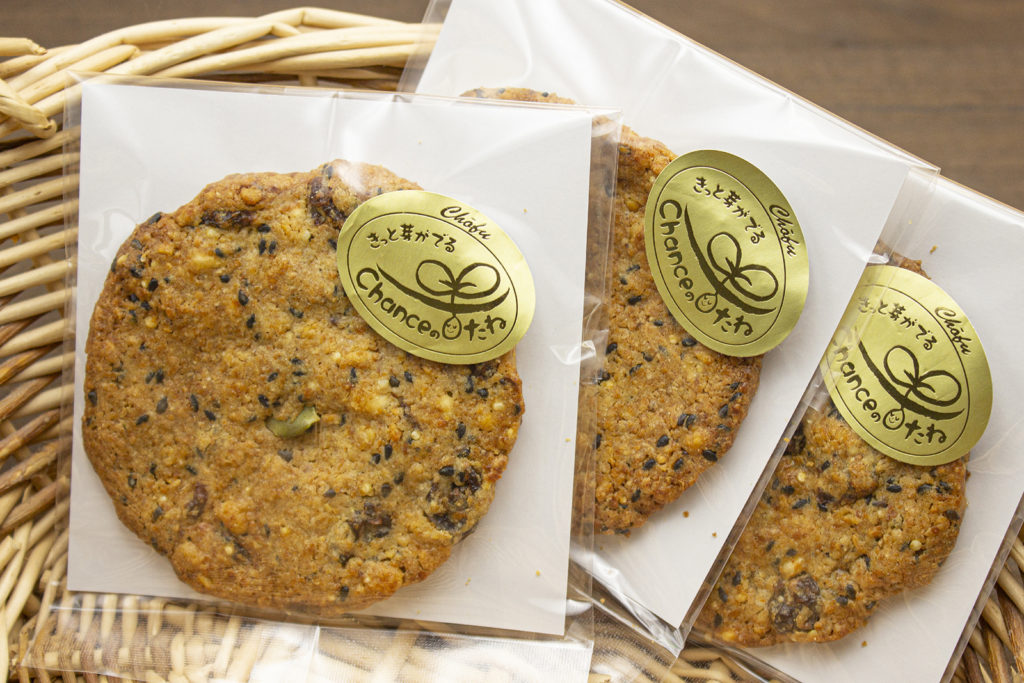 A Chōfu-original mixed-grain cookie with kabocha squash seeds
The name was thought up by staff, and is meant to convey a message of support: "Give people strength and bring about good chances! The seeds will sprout!"
The recipe was developed over a period of one year. The robustness of cane sugar and the sweetness of raisins bring out the flavor of the grains.
The kabocha squash seeds in the middle are also grown in Chōfu. Each individual seed coat is carefully removed with pliers, and then the seed is placed in the middle of the cookie.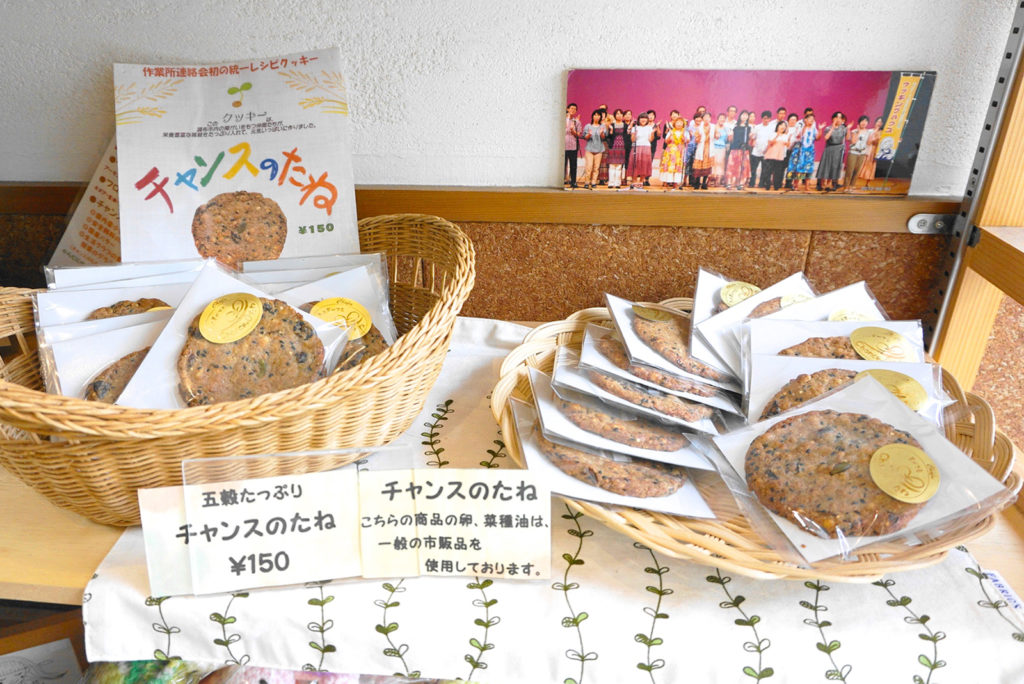 The recipe is shared by four sites in Chōfu City, enabling high-volume orders.
Cookies are also available in the lobby of the General Welfare Center, as well as businesses including Chōfu no Yasai Batake, Cafe Daisuki, the Chōfu Mental Health Support Center, and Hot Rail.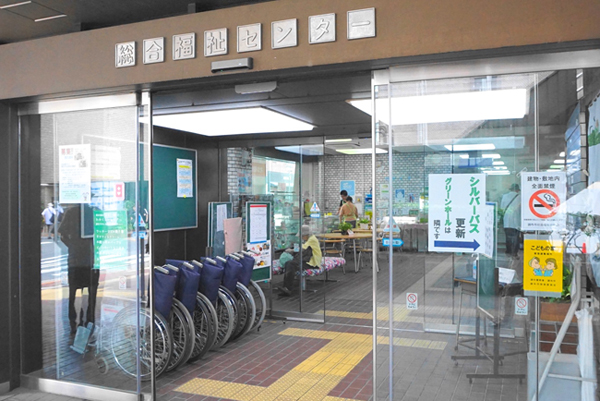 Chance no tane
located in the Chōfu City General Welfare Center Etc.
Price

¥150

Details

An additive-free, mixed-grain cookie with a rich flavor, made with select ingredients and highlighting the many blessings of nature.
※Prices and specifications are subject to change without notice.