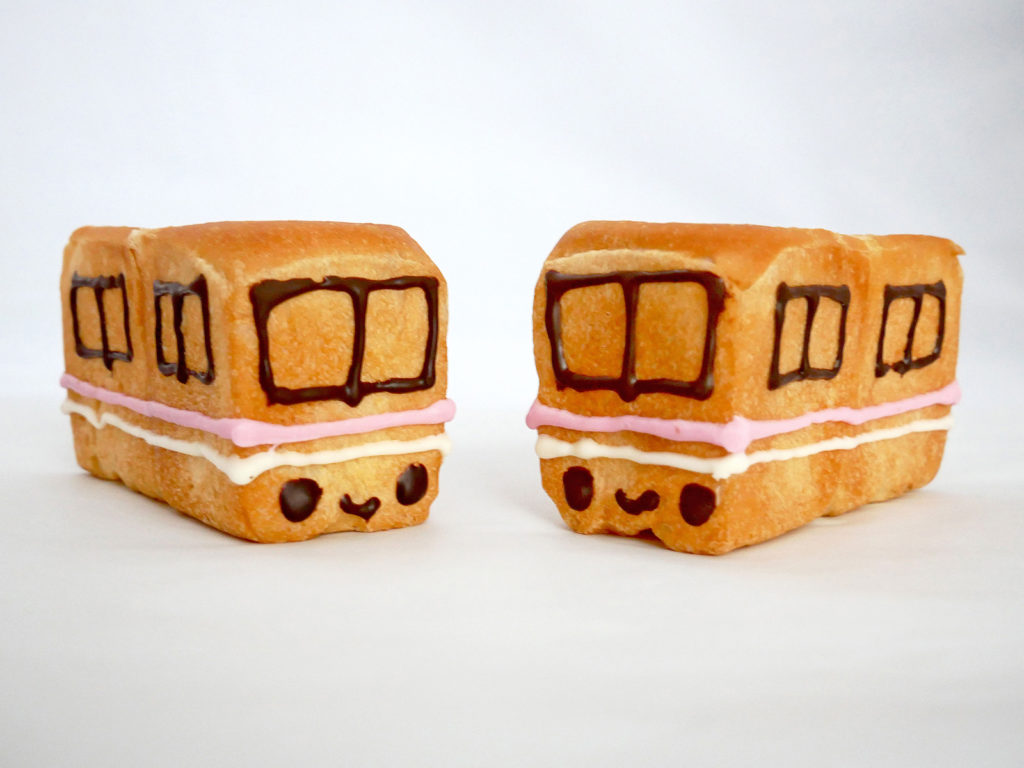 A cafe's signature train-shaped bread
This extremely popular train-shaped bread is available at the cafe Hot Rail, from which you can see trains stopped at Kokuryō Station. Both dine-in and takeout are available.
After the cafe opened in 2017, the staff were moved by the cries of joy of children as they watched the trains through the windows. They decided to make a bread that would make children happy. After brainstorming among staff from the Chōfu Social Welfare Organization, which runs the cafe, the idea for Train Bread was born. Hot Rail's Train Bread is baked in mini sandwich loaf molds and decorated with two colors of chocolate icing. The adorable look and mild flavor made it an immediate success.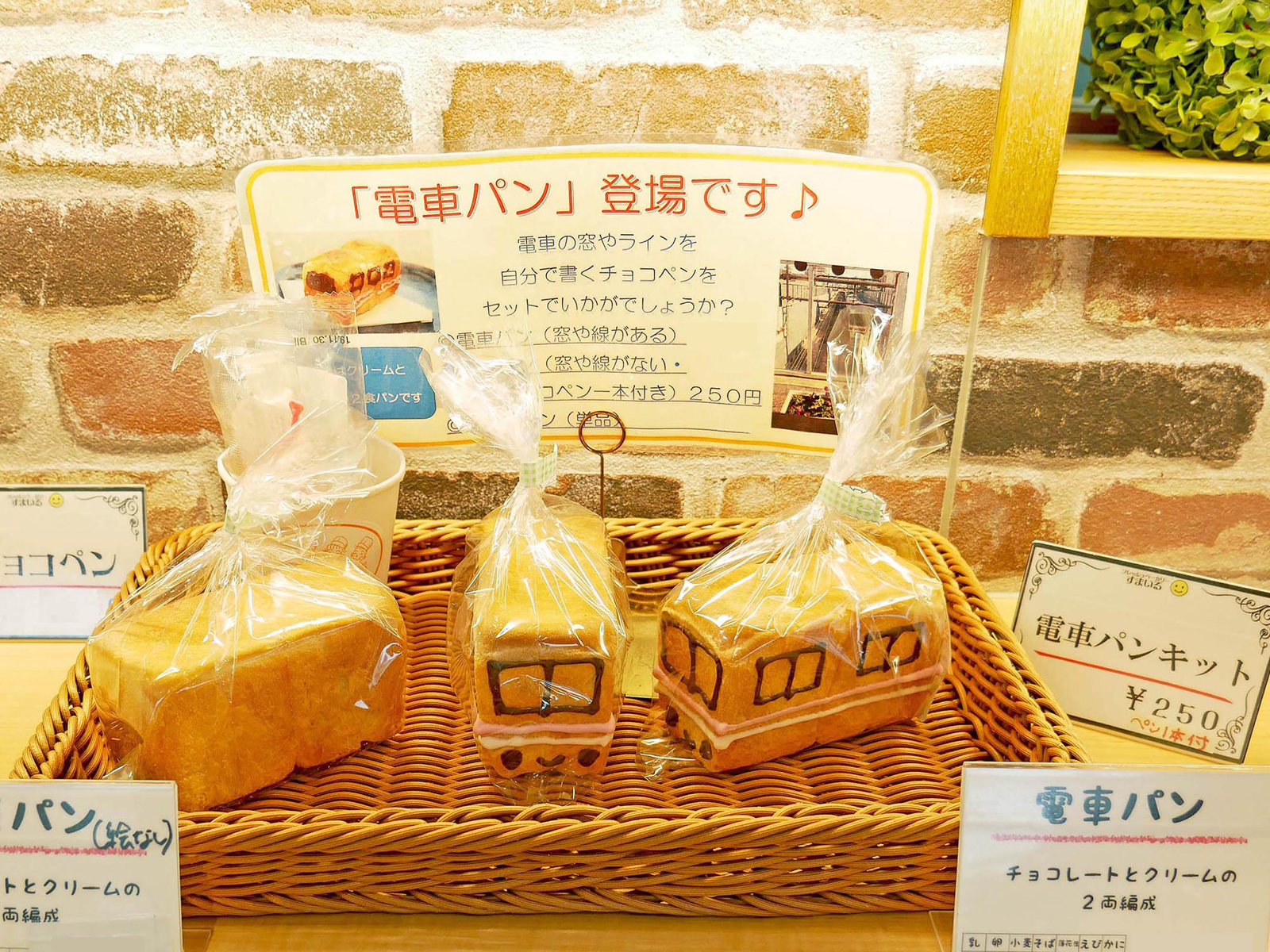 The Train Breads are around 10 cm long and have different fillings in the back and front of the train: chocolate cream and custard cream. Be sure to contact the shop before you go, as its popular products tend to sell out.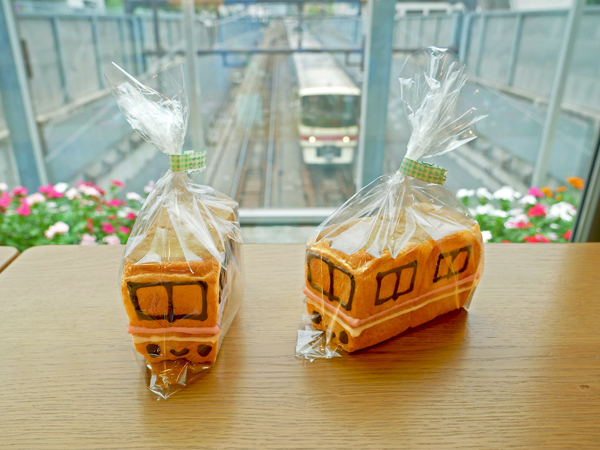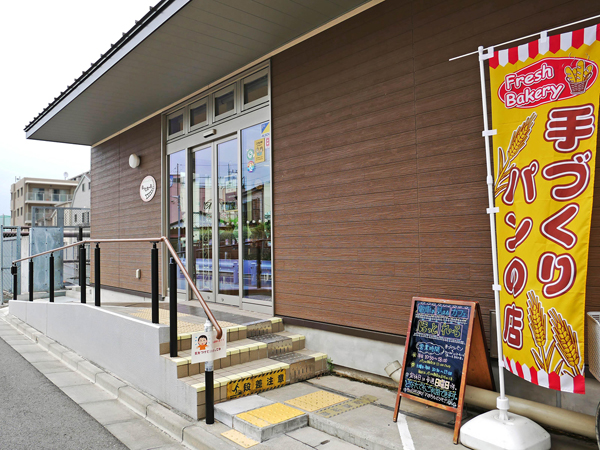 Train Bread
Price

¥200

Details

A double-flavor bread filled with chocolate cream and custard cream.
They also offer DIY Train Bread kits and undecorated Train Breads.
※Prices and specifications are subject to change without notice.