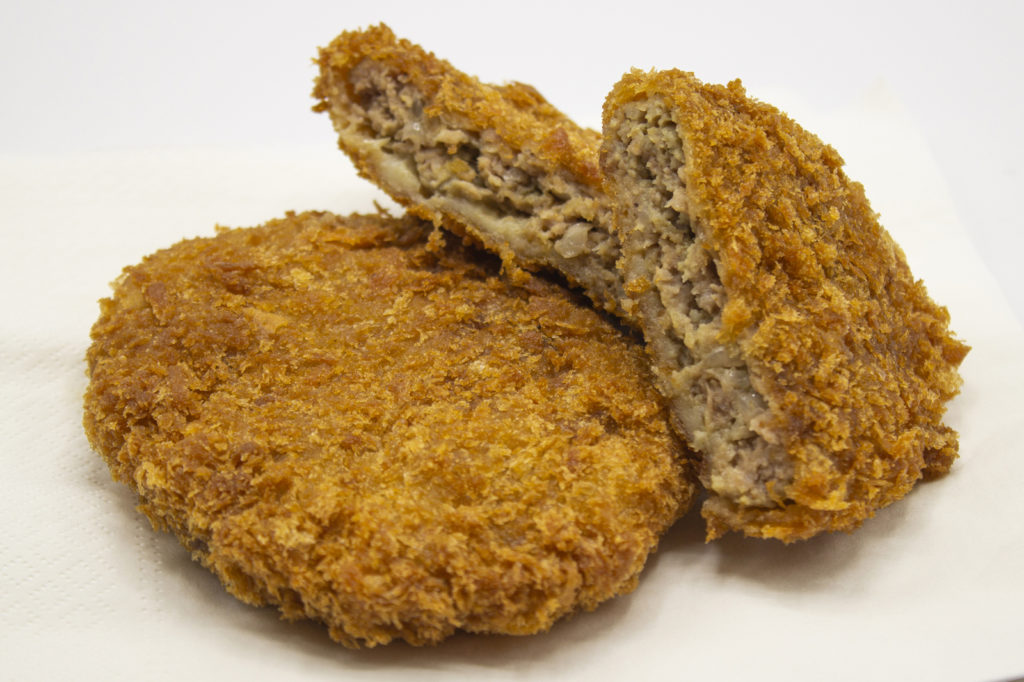 Big and satisfying! A ground meat recipe handed down from the former shop owner
Menchi katsu (ground meat cutlets) made from a recipe handed down from the former shop owner. The pride of this shop, the menchi katsu sell out nearly every day.
Made with the expertise unique to a butcher shop, these simple cutlets are made of a blend of ground beef and pork from fresh and delicious cuts, mixed with onion. When you bite in, it floods your mouth with delicious umami juices.
Taste the robust, meaty flavor of a butcher's specialty menchi katsu.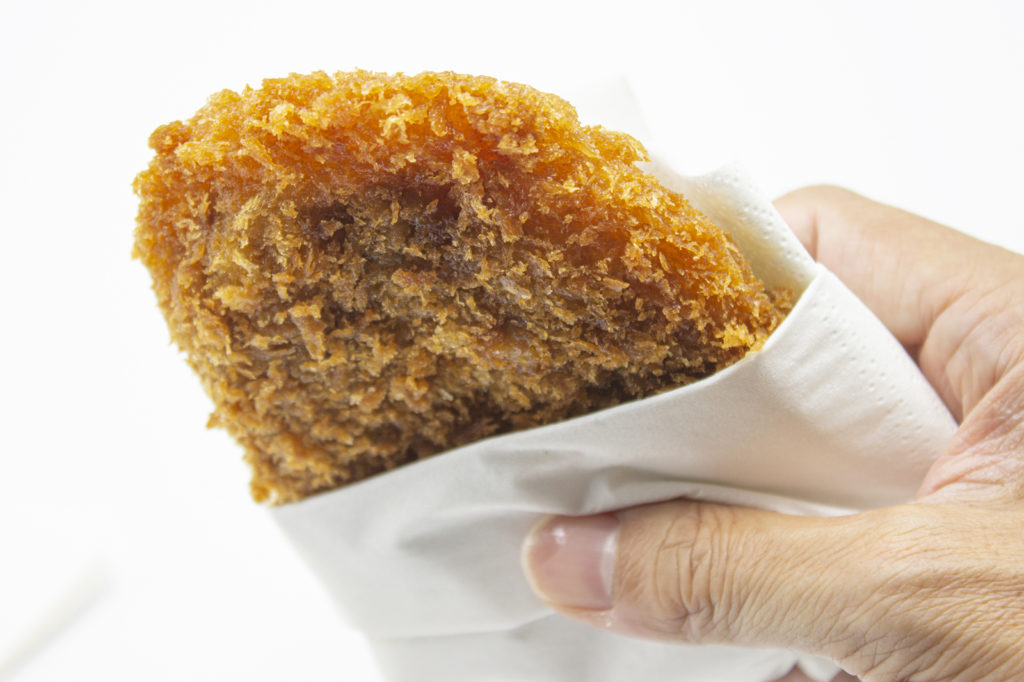 The cutlets are big and very satisfying. Just arrange one on a plate with vegetables for a delicious dish.
They're tasty even without any sauce, and they make a great sandwich too.
However, they're only available until they sell out, so if you're visiting in the evening, call ahead to have your order set aside.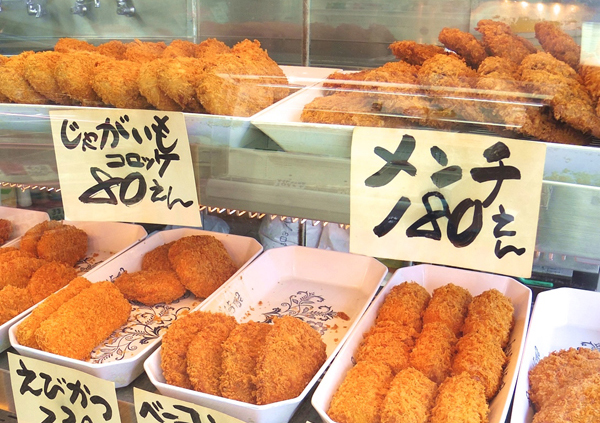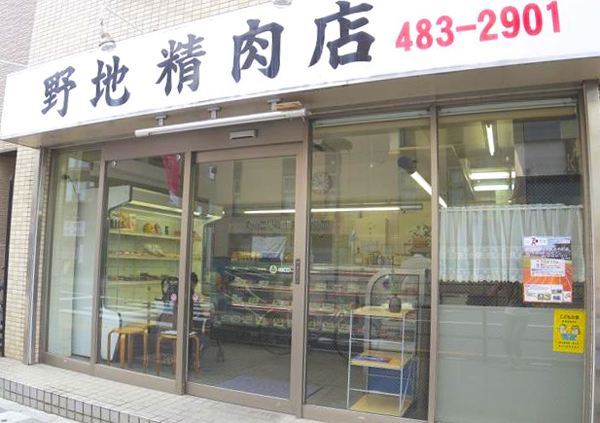 Menchi Katsu (Ground Meat Cutlets)
Price

¥180
※Prices and specifications are subject to change without notice.