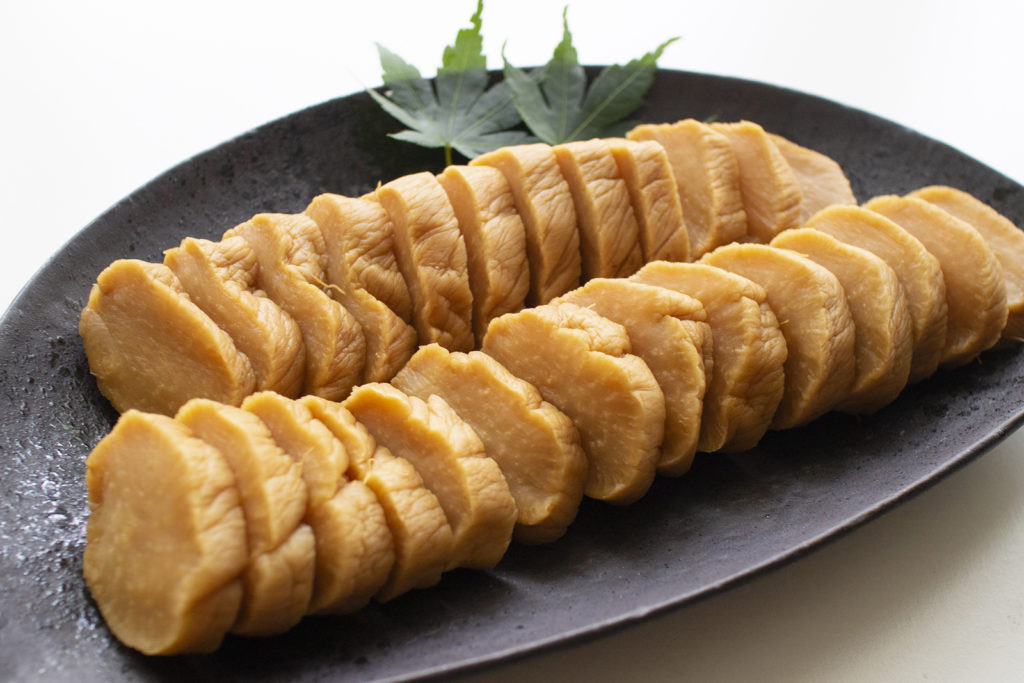 The origins of soy-pickled takuan (a ubiquitous Japanese pickle)
White-neck daikon radishes are grown from carefully selected seeds, using little pesticide. To make robata-zuke pickles, they are thoroughly salted, seasoned according to an original recipe including pure brew soy sauce made by the traditional method, and then slowly pickled in a seasoning liquid.
These pickles were invented by Hamashoku founder Kōjiro Nakamura, who, seeing how yellow takuan pickles change color when exposed to the air, developed a soy sauce-based takuan recipe.
Their restrained sweetness makes them a perfect companion to sake.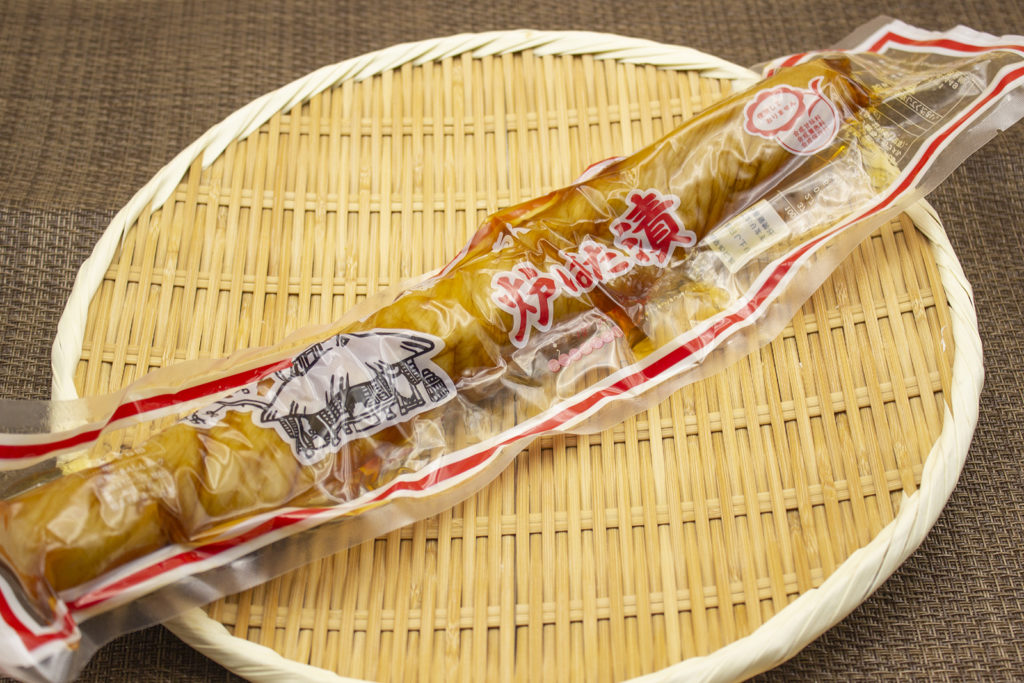 "With robata-zuke, you can tell it's going to be tasty when there are lots of wrinkles on the surface," says Shuichiro Nakamura, representative director. "I hope people will savor the texture too."
The standard size is also known as Jumbo Robata-Zuke. Half-Size Robata-Zuke is available too.
Ask for tips on storage and more at the direct sales point on the factory premises.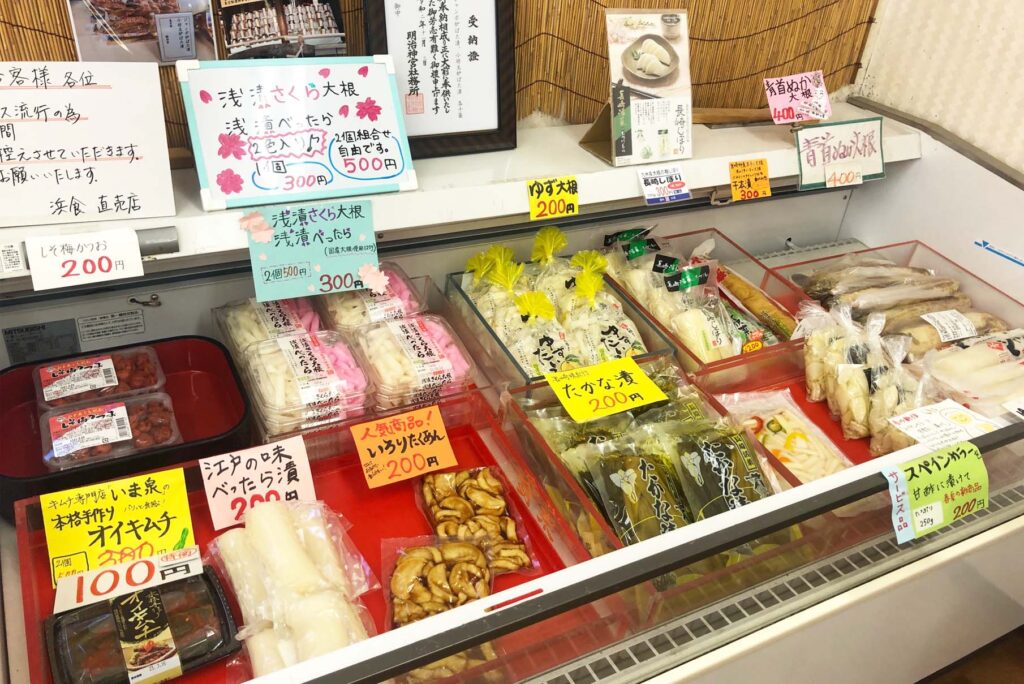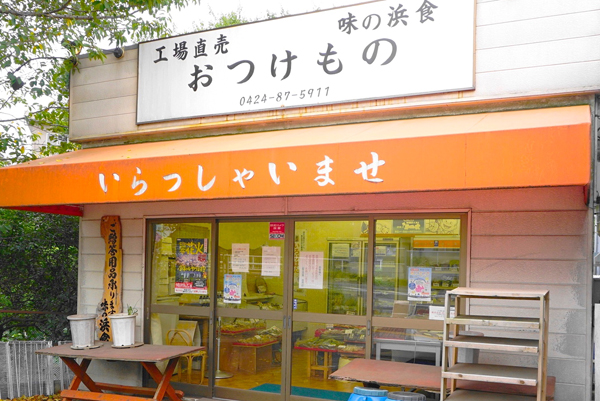 Robata-Zuke Pickles
Price

¥350

Details

Half-Size: ¥250
※Prices and specifications are subject to change without notice.