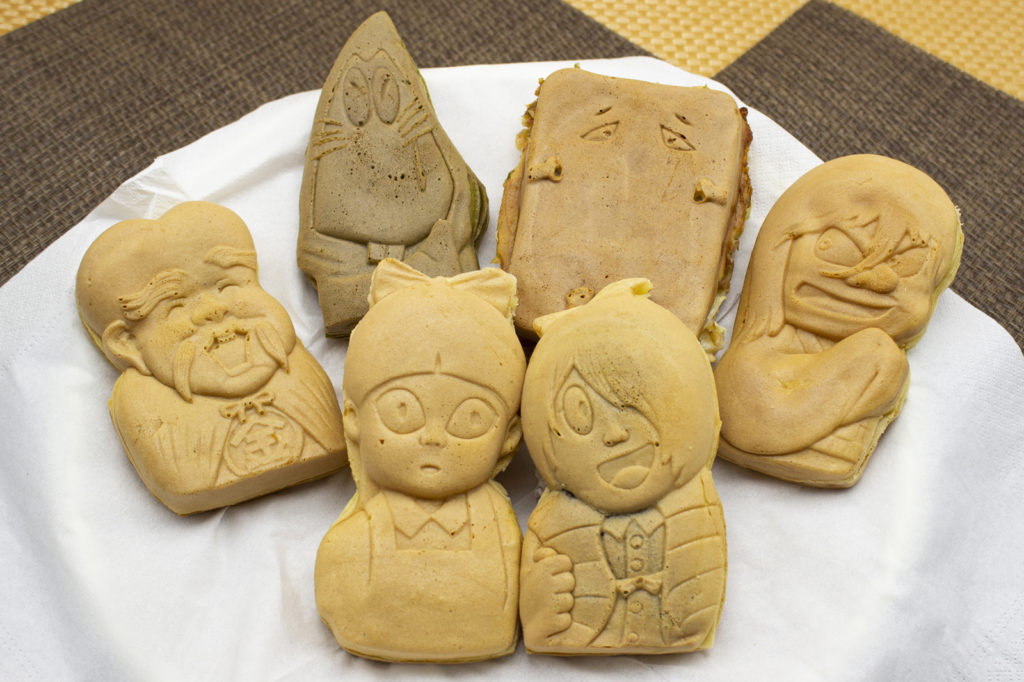 Enjoy Kitarō and his friends in ghostly pastry form!
In March 2010, after NHK aired its serialized TV program The Wife of GeGeGe, Heartful Area (a vocational training facility for people with intellectual disabilities) began commercially producing, baking, and selling GeGeGe no Kitarō Yōkai Pastries.
They come in a fancy box with illustrations based on key frames from the series, drawn by the workers in cooperation with Mizuki Productions.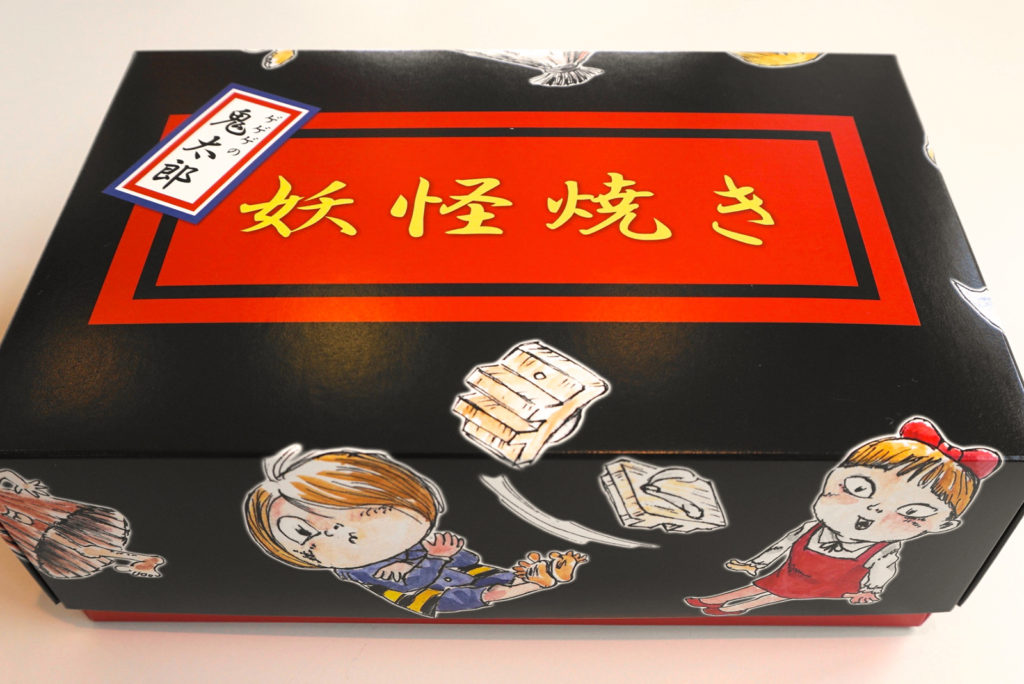 "Inside Kitarō's head is a hidden rice flour dumpling, which represents the eyeball Medama Oyaji. Because these cakes are individually handmade, we can't offer high-volume production, but we can set aside orders by advance reservation so you can pick them up right away." (Shinichirō Hijikata)
Takeout orders come with a picture scroll with reheating instructions: "Resurrection Spell for Cold Pastries." Some days of the week, pastries can be purchased from a mobile sales vehicle.
GeGeGe no Kitarō Yōkai Pastries
Price

Kitarō: ¥180, Nezumi Otoko: ¥190, Neko Musume: ¥210, Sunakake Baba: ¥180, Nurikabe: ¥230, Konaki Jijī: ¥190.
Yōkai Box: ¥50

Details

Kitarō: Whole red beans with a Medama Oyaji rice flour dumpling Nezumi Otoko: Green tea batter with sesame red bean paste Neko Musume: Cream cheese & cut fruit filling Sunakake Baba: Custard cream Nurikabe: Okonomiyaki with fried noodles Konaki Jijī: Limited-time seasonal special (Changes each season)
※Prices and specifications are subject to change without notice.